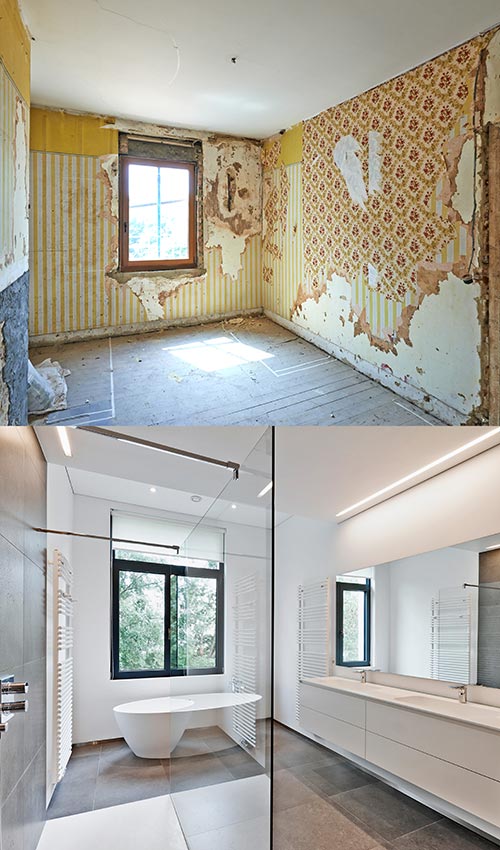 Property Flipping
Fix and flipping houses require the investor to wear many hats, especially a new investor. Having a contractor who is experienced in house flipping can help an investor add value to a property, in the shortest amount of time, to increase the profitability of the project. Our experience brings valuable insights, expertise, and strategies to a project and helps investors avoid many of the pitfalls that can happen. For all projects South Coast Developers sources materials, supplies, and fixtures through a vast array of suppliers. We put the right craftsman, and equipment on the job, managing expectations every phase of the project. We interact with building and planning departments to obtain permits, plan approvals and signoffs, and monitor budgets and communicate to avoid surprises. Our team will work with architects, engineers, and designers to review plans that will ensure the results all stakeholders had in mind. Our goal – we want to be the go-to guys who can be trusted with small projects and huge renovations. To be thought of as part of an investors' fix and flip team, a partner for current projects who will be there to help the investor maximize all future opportunities.
Contact us today – tell us about your project!
Licence, Bonded and Insured

Expertise in Fix & Flip Houses

Vast Network of Suppliers and Vendors
Worked with Building and Planning in OC and the IE

Understand the Pitfalls and How to Avoid

Complete Project Management

Small Fixes or Large Renovations
HOW CAN WE HELP?